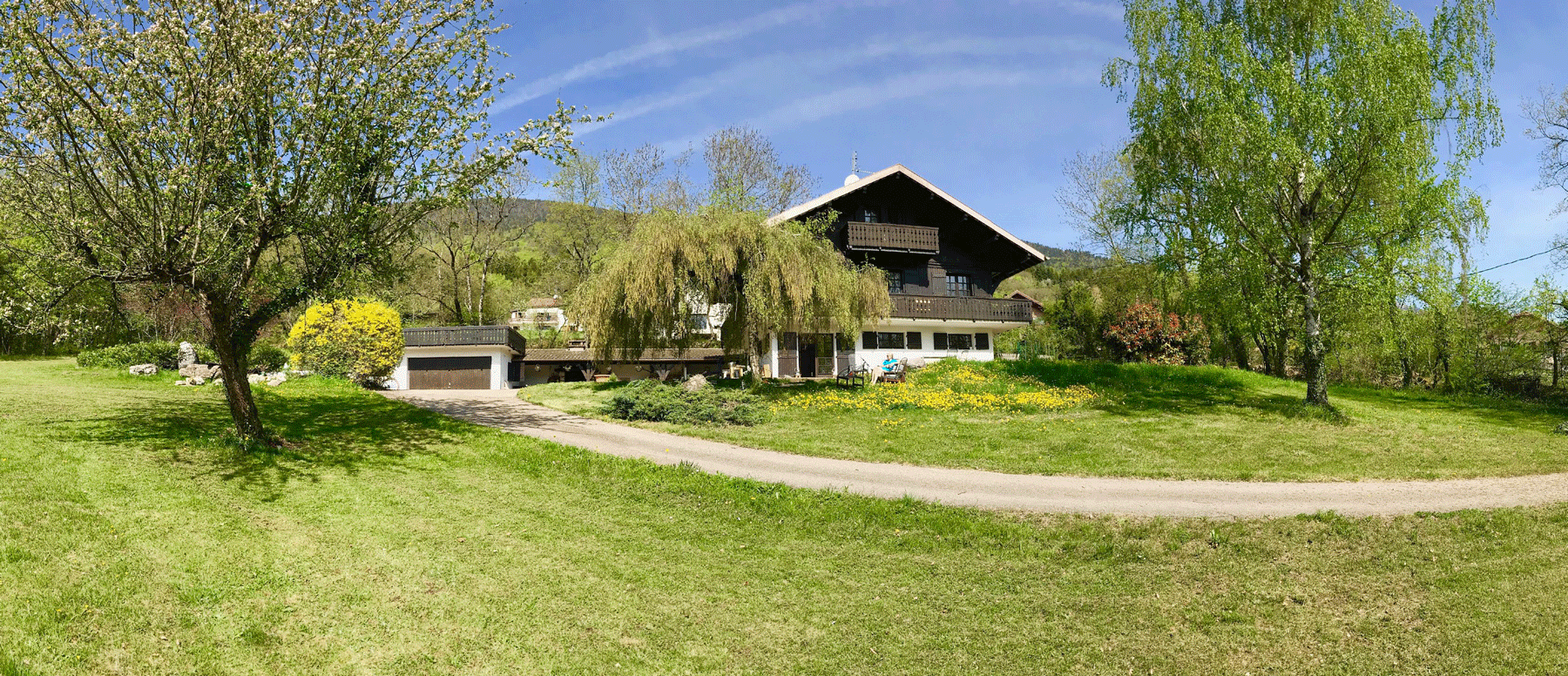 Stunning four-bedroom home, recently renovated, available for rent from mid-July 2021
Set in 4000m2 and nestled on the edge of the Parc Natural Regional du Haut-Jura, this unique property is an ideal home for a family that enjoys plenty of space, privacy and beautiful surroundings. 
Despite being only a 20-minute drive from Geneva airport and close to amenities, Les Quatres Vents offers unparalleled access to the Jura Mountains. The property is just a seven-minute walk from Crozet ski station and is surrounded by a beautiful forest that, directly accessible from the garden, is home to a vast network of hiking and biking trails, as well as many beautiful species of flora and fauna. 
The much sought-after village of Crozet is renowned as one of the most beautiful of the charming villages that line the foothills of the Jura mountains, offering stunning views of the Lemanic Basin and Mont-Blanc, Europe's tallest mountain. The village's ski station, Crozet-Lelex, offers 21 km of pistes, including the longest runs in the Jura mountains, and is perfect for family days on the mountain.
To rent from mid-July 2021 contact:
Aaron Clements-Hunt • M: +447446874358 • e-mail: clementshuntaaron@outlook.com